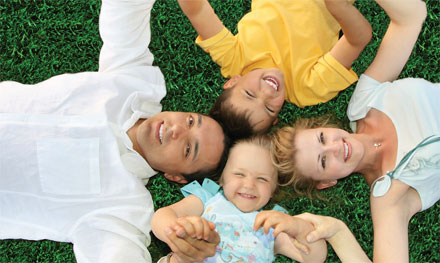 F.A.Q
In this section, we hope we can answer your basic questions.
Q: How long will the installation take?
A: For coverage area of 1,000m2 about 7-10 days of work.
Q: What services do rumputsintetis.com provide?
A: - supply artificial turf / grass
- supply supporting materials, such as: silica sand, rubber
granule, PU adhesive and seaming tape
- installation services
Q: Do you provide netting cage for futsal or other sport?
A: Yes, we do provide netting cage with 9mm full metal rope as our standard. For the side cover, we use 4" x D60 netting and top cover, we use 6" x D21 netting. Standard height is 5m. Above mentioned specification is our standard, for safety concern and stronger tear/wear of use. For other requirement, please consult with us.
Q: What is the standard size for futsal gameline size?
A: According to FIFA Rules 2010-2011, here is the detail:
For non-international matches the dimensions are as follows:
Length (touch line):
minimum : 25 m
maximum : 42 m
Width (goal line):
minimum : 16 m
maximum : 25 m
For international matches the dimensions are as follows:
Length (touch line):
minimum : 38 m
maximum : 42 m
Width (goal line):
minimum : 20 m
maximum : 25 m
For Indonesia market trend, the popular gameline size is 15m x 25m with net coverage area size of 16m x 26m (0.5m outline perimeter to netting cage).
Q: What is artificial turf made of?
A: For sport with body contact, for example soccer, futsal or multisport, the yarn material used is PE (PolyEthylene) plastic because this material had been proven to reduce burn effect for skin. So, it's safe for sliding in soccer game. For higher quality, there are some product come in PA (PolyAmide) plastic / nylon which is very robust, high resilience and also expensive. For lower quality or sport without body contact or landscape use, the product is made of PP (PolyPropylene) yarn.
Q: Is there any different between artificial turf / grass in use for indoor and outdoor?
A: Not really, our products can be used both indoor and outdoor because it has been reinforced with UV-Stabilized and has passed lab test from reliable parties such as LABOSport, UEFA Certificate, and ISA Sport.
Q: I am confused, how to choose the right material for my sport court?
A: First, find out the material technical specification. Second, check and always check with the association for the sport required, for example soccer and futsal sports are under FIFA. Follow this link and find the registered producers recommended by FIFA: click here
Q: Choosing a well-known product or low cost product?
A: It is up to your decision, for most sport court, the main purpose is to serve players who paid to play. Well known material brand will guarantee the top pitch performance and continuously give satisfaction for players. For investor / owner point of view, the reliable pitch is a guarantee. With the top class material, at least 5 years of use is the guarantee. With proper maintenance, more than 10 years of use can be achieved. With bad quality material, the initial investment is low, but the pitch / court can be easily used up and fast broken after 1 to 2 years. Replacement is the only solution with extra fund to be spent.
Q: What product is recommended by rumputsintetis.com?
A: We distribute both Domo Sports Grass (FIFA Licences, ITF, FIH certified) and ActGlobal (FIFA Preferred Producers), which are the top class producers in the world market. There are entry-level turfs up to top range turfs selection ready stock in Jakarta warehouse. Please check with us for availability.
Q: We are the sport venue owner, we need replacement for our old pitch, please advise?
A: Demolishing the old / damaged pitches becoming a trend lately, because of players demand on better quality sport flooring and also competitive market. The replacement with our product can be easily done within no charge of removal, fast work from our professional team and material stock availability readiness. We had also done many of this works including moving the current installed pitch to new location.
Please feel free to fill in contact us form or drop us a visit or a phone call to schedule a meeting.