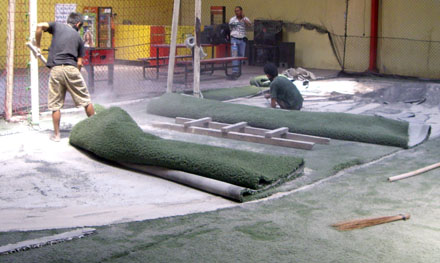 Renovation
Renovation of old installed artificial pitch and re-installation of removed pitch can be done by our professional team.
We found a lot of poorly done artificial pitch with non proper glue / adhesive. The joints coming off that can caused serious injury for players. Uneven surface, due to wavy infill or bad subbase construction are also the main reason why the pitch wear out so fast.
Please contact us to consult your pitch condition. We will make sure to work our a solution for every case.